Build an Ecommerce website has revolutionized the way products are bought and sold, prompting many businesses to consider developing their Ecommerce websites to broaden their reach and boost their revenue. Nevertheless, creating an eCommerce website is a multifaceted task that requires meticulous planning and attention to detail. This guide offers a comprehensive, step-by-step approach to build an Ecommerce website, encompassing everything from selecting a platform, website design, product integration, payment options, shipping, and taxes, among other crucial aspects. By adhering to this guide, you can establish a professional and efficient eCommerce website that allures customers and stimulates sales. Therefore, whether you are launching a new eCommerce enterprise or enhancing an existing one, this guide will aid you in constructing an eCommerce website that meets your preferences and transcends your aspirations.
#Step1: Selecting a Platform
Selecting a platform is the first critical step in building an eCommerce website. Several popular eCommerce platforms offer a range of features and flexibility, including Shopify, WooCommerce, Magento, and BigCommerce. It's essential to consider factors such as ease of use, security, scalability, and cost when selecting a platform that aligns with your business needs and future goals. Ultimately, choosing the right eCommerce platform is crucial in building a successful online store and attracting customers.
#Step2: Selecting Your Content Management System (CMS)
Choosing the right content management system (CMS) is a crucial step in build an eCommerce website. A CMS helps manage website content, including product listings, images, descriptions, and pricing, making it an essential tool for an online store. Popular CMS options for eCommerce websites include WordPress, Drupal, and Joomla, which offer various features and customization options. It's essential to consider factors such as ease of use, flexibility, scalability, and security when selecting a CMS. By choosing the right CMS, businesses can streamline website management, improve customer experiences, and boost sales.
#Step3: Choosing Domain and Hosting for eCommerce
Choosing a domain name and hosting provider is a crucial step in building an eCommerce website. The domain name is the website address that customers use to access the website, while hosting is the service that stores website files and data. It's essential to select a domain name that is easy to remember, relevant to your business, and reflects your brand identity. Additionally, businesses should choose a reliable and secure hosting provider that offers features such as scalability, uptime, and customer support. By selecting the right domain name and hosting provider, businesses can create a professional and secure eCommerce website that attracts and retains customers.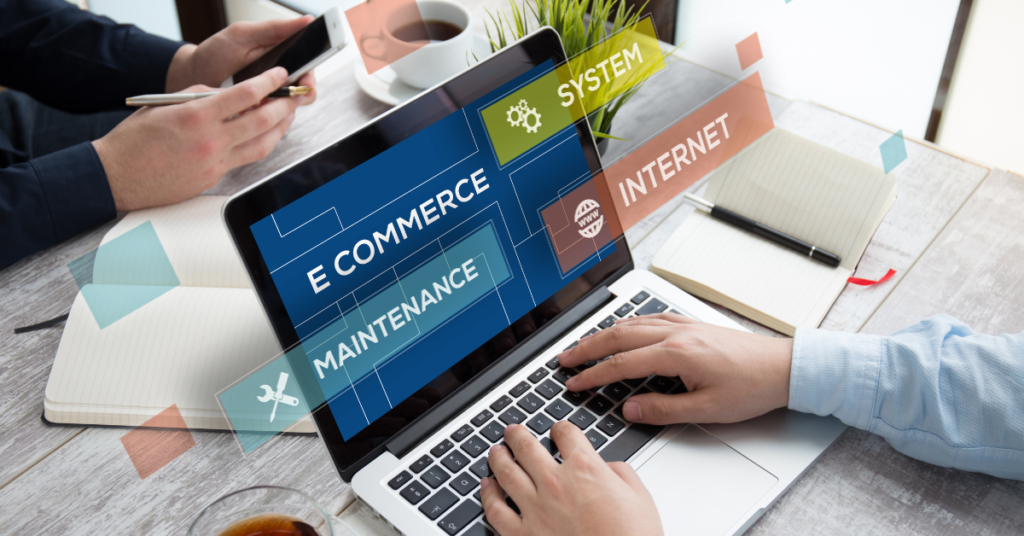 #Step4: Choosing an E-commerce Theme or Template for Your Online Store
Choosing an e-commerce theme is vital when building an online store as it influences the website's appearance and helps in attracting and retaining customers. Popular e-commerce platforms like Shopify, WooCommerce, and Magento provide pre-designed themes and templates, which businesses can customize according to their unique requirements and brand identity. Businesses should prioritize user-friendliness, responsiveness, and customization options while selecting an e-commerce theme or template to create an appealing and functional online store that offers a seamless user experience.
#Step5: Creating Product Listings for Your Online Store
Creating effective product listings is crucial for setting up a successful online store. Accurate and detailed listings with high-quality images and optimized content can help boost sales and improve searchability. This guide provides a step-by-step approach to creating product listings for your online store, including identifying features, writing descriptions, optimizing images, and setting prices. Follow these steps to create well-crafted and informative product listings that attract and convert customers, ultimately growing your business. By following these steps, businesses can create an online store with well-crafted and informative product listings that boost their sales and grow their business.
#Step6: Set up payment options
Ensuring secure and convenient payment options is a crucial aspect of building a successful e-commerce website. From credit and debit cards to digital wallets like PayPal and Apple Pay, there are various payment options available for customers. To set up payment options, businesses must first choose a payment gateway provider that integrates with their website platform. Popular options like Stripe, PayPal, and Authorize.net offer secure payment processing and fraud protection for online transactions.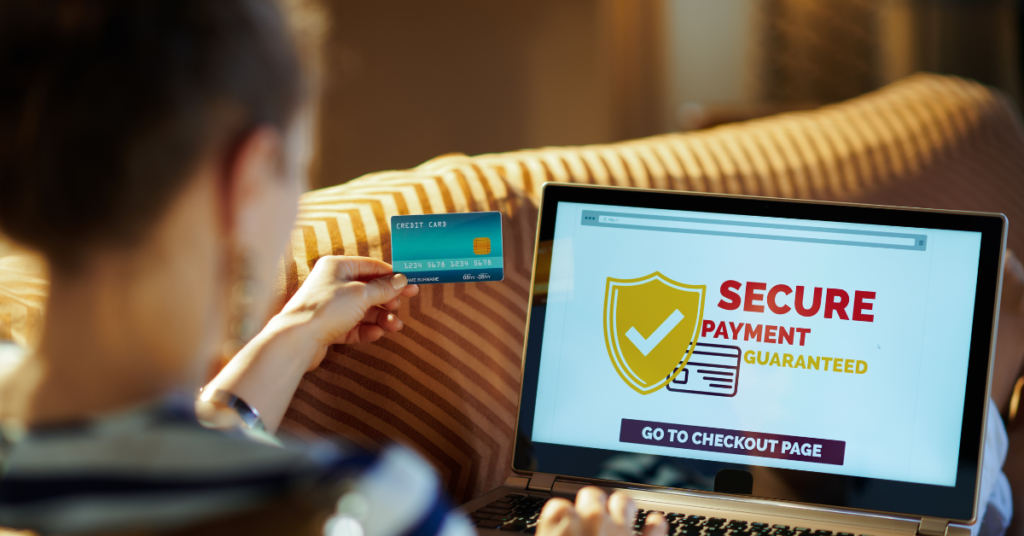 #Step7: Set up shipping and taxes
Setting up shipping and tax options is a crucial step in building an e-commerce website. It ensures that customers are charged the correct amount for shipping and taxes, which can affect their purchase decision. To set up shipping options, businesses must consider factors such as the type of products they sell, shipping destinations, and shipping carriers. They must also decide whether to offer free shipping or charge a fee based on the product's weight or value. In terms of taxes, businesses must comply with local and national tax laws and determine whether to charge taxes based on the shipping destination or the business's location.
#Step8: Test and launch
The final stages in building an e-commerce website involve testing and launching. Once the website design, development, product listings, payment, shipping, and tax options are set up, it's essential to test and launch the website. Testing ensures that the website functions correctly, and there are no technical issues that may hinder customer experience. Functionality testing, usability testing, performance testing, and security testing are some of the types of tests businesses can conduct. Functionality testing checks if all website features work correctly, usability testing checks if the website is easy to use, performance testing ensures that the website can handle traffic, while security testing identifies vulnerabilities and ensures the website is secure.
Conclusion
Building an e-commerce website requires a systematic and well-planned approach. Starting from selecting a platform, choosing a domain name and hosting provider, designing and developing the website, selecting a theme or template, creating product listings, setting up payment and shipping options, and finally testing and launching the website. By following these steps, businesses can create a successful online store that offers a seamless and enjoyable shopping experience to their customers.