Email marketing strategies is a potent digital marketing strategy that can help businesses connect with their target audience and promote their products or services. Despite the rise of other digital channels, email marketing remains highly relevant and effective, with high conversion rates and ROI. To achieve success in email marketing, businesses need to create a comprehensive strategy that includes personalization, segmentation, content, design, and optimization. By developing a strong email marketing plan, businesses can improve the impact of their campaigns and achieve their marketing goals.
Here are some of the best email marketing strategies that can help you increase your email open rates, click-through rates, and conversions:
Segment Your Subscribers
Send Mobile-Friendly Emails
Employ Attention-Grabbing Email Subject Lines
Use a clear and compelling call-to-action
Choose the Appropriate Timing for Email Delivery
Optimize and Test Your Email Campaigns
1. Segment Your Subscribers
Segmenting your subscribers can help you achieve a higher email open rate, click-through rate, and conversion rate, as you can create more personalized and relevant content that speaks directly to each subscriber. For example, if you have a list of subscribers who have purchased from you before, you can segment them into a group and send them a targeted email campaign that offers them exclusive deals or new products that complement their previous purchase. This personalized approach helps build trust and loyalty among your subscribers and improves the chances of them making another purchase.
2. Send Mobile-Friendly Emails
It's critical to optimize email marketing campaigns for mobile viewing due to the widespread use of mobile devices. Over 50% of emails are opened on mobile devices, and failing to create mobile-friendly emails can lead to missed opportunities and poor user experiences. When designing mobile-friendly emails, it's essential to keep in mind that mobile screens are smaller than desktop screens. Therefore, the email should use a simple and concise message that is easily readable, with sufficient white space to prevent clutter. Cluttered emails can be challenging to read and navigate on a mobile device.
3. Employ Attention-Grabbing Email Subject Lines
The success of an email campaign largely depends on the subject line, as it's typically the first thing a subscriber sees. Therefore, it's critical to use attention-grabbing subject lines that entice subscribers to open and engage with the email content. Personalization is an effective technique for creating catchy subject lines, such as using the subscriber's name to establish a sense of familiarity and increase the chances of the email being opened. Other personalization strategies, like segment-specific subject lines and personalized offers, can also be employed to increase engagement rates.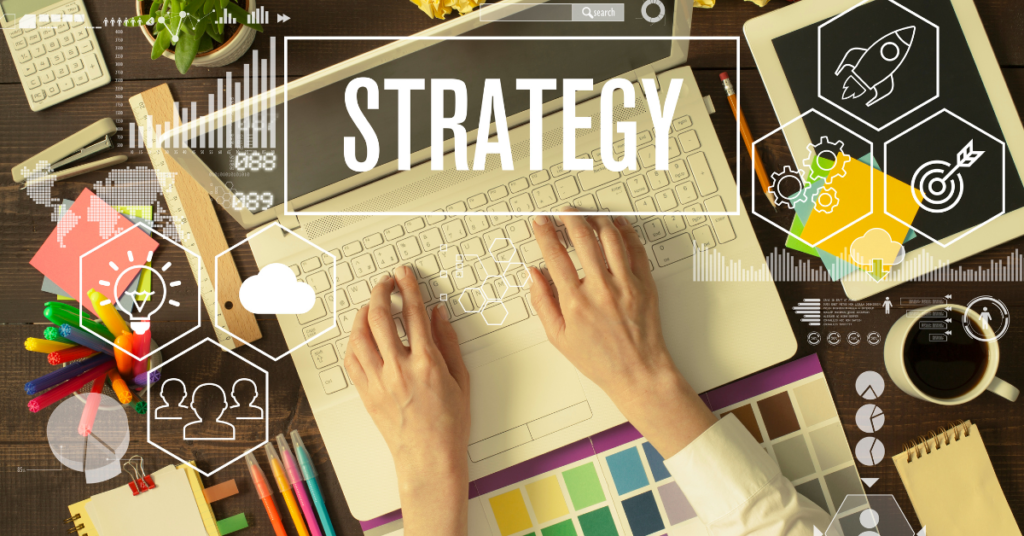 4. Use a clear and compelling call-to-action
An email campaign's success depends heavily on the presence of a clear and compelling call-to-action (CTA). A CTA is a directive that urges subscribers to take a specific action, such as clicking on a link, filling out a form, or making a purchase. It is essential to prominently display the CTA within the email content and communicate it clearly. To create an effective CTA, using action-oriented language that motivates subscribers to take action is important. Additionally, the CTA should be easy to comprehend and visually distinct from the rest of the email content. Furthermore, it is crucial to ensure that the landing page or website to which the CTA directs subscribers is appropriate and aligns with the email content.
5. Choose the Appropriate Timing for Email Delivery
Selecting the right time for email delivery is a critical aspect of email marketing success. The timing of your emails can significantly influence open rates and engagement levels. It's important to factor in your target audience's time zone, daily routine, and work schedule when deciding on the best time to send your emails. Studies indicate that particular days of the week and times of the day are more effective for email delivery. For example, weekdays generally have higher open rates than weekends.
6. Optimize and Test Your Email Campaigns
Optimizing and testing your email campaigns is an essential part of email marketing. Even with a solid email marketing strategy in place, there is always room for improvement, and testing and optimizing your campaigns can help you achieve better results. One way to optimize your email campaigns is to track and analyze the performance metrics, such as open rates, click-through rates, conversion rates, and unsubscribe rates. These metrics can provide insights into what's working and what's not in your campaigns, allowing you to make data-driven decisions on how to improve them.
Conclusion
By using effective email marketing strategies, businesses can engage their target audience and achieve their marketing objectives. Key tactics include subscriber segmentation, attention-grabbing subject lines, mobile-friendly design, clear calls-to-action, and timing for email delivery. However, email marketing is not one-size-fits-all, and testing and optimization are necessary to improve results. By tracking metrics such as open rates, click-through rates, and conversion rates, businesses can refine their strategies and achieve greater success with email marketing.